Roseland Cottage
Fun and Games
But Never on Sunday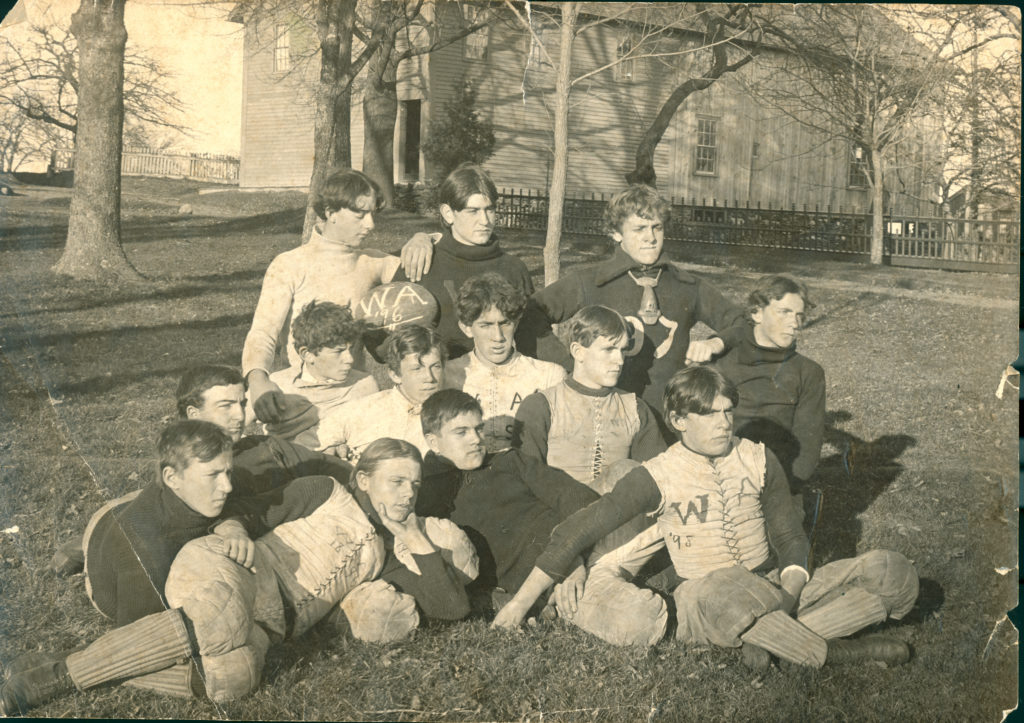 Roseland Cottage was a child's delight, with plenty of healthy outdoor activities for the Bowen children. There was a distinction in what was accepted as appropriate for the girls, and the more expansive activities that were acceptable for the boys. The girls spent time studying history and French, rode horses, sewed and read. They could play croquet, badminton, and bowl. Grace, one of Lucy's and Henry's daughters, wanted to play baseball. She managed to convince Miss Porter, who ran the girls' school Grace attended, to allow girls to play, as long as no one could see them!
The children's enjoyment of Woodstock continued into adulthood, and passed down through the generations. Clarence at the age of twenty-five writes of a typical day in Woodstock—first he went fishing, then archery, next, to the park for lunch and some hunting and rowing. From three to four, Clare, as he was called, attended a lecture at church, from four to six played a "most exciting" game of polo on the Common, and then took tea with his brother Ned. That evening, he watched fireworks at Roseland Cottage and also looked through a telescope at the stars.  "I tell you, I slept soundly that night." Days at Roseland Cottage were rich and full.
But, Mr. Bowen insisted: No games on the Sabbath.
Bowl at Home
The Nation's Oldest Alley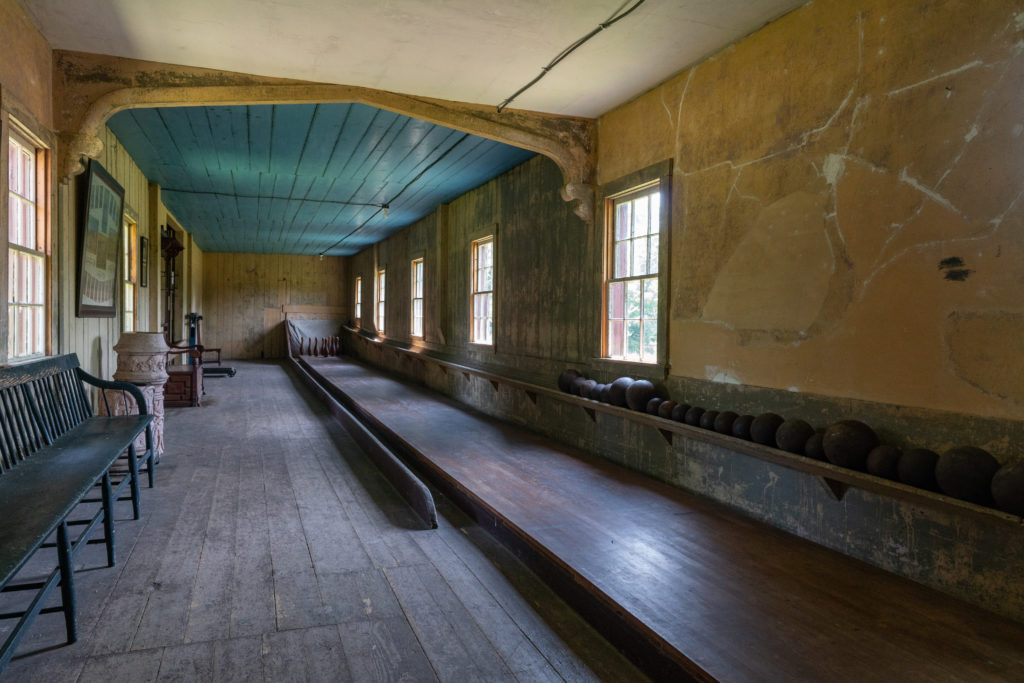 The outstanding recreational feature at Roseland Cottage is the bowling alley. The alley is certainly not the first in the country, but it is the oldest one that remains, built in 1846 when the house was built. The various-sized bowling balls are all for ten pin bowling, and reflect that bowling had no standardized rules until 1895. Ten pin bowling was very popular when Roseland Cottage was built. What we call "bowling" was sometimes referred to as " ten pin," as in the case of Clarence's journal entry: "Yesterday morning I played ten pins with Rufus scoring 145." Ten pin replaced nine pin in 1841 when nine pin was banned in Connecticut because of its association with gambling and drinking. In short, with a little Yankee ingenuity, they just added another pin to get around the law. Note the pointed arch—Roseland Cottage's is not only the oldest, but perhaps the only Gothic Revival bowling alley in the country.