Roseland Cottage
One Hundred and Twenty-Two Years of Essential Work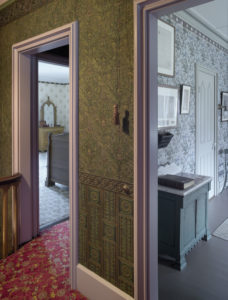 An upper class household like that of the Bowens relied on many people to function properly. We know that Lucy and Henry Bowen had a cook, maids, nurses and nannies for the youngest children, and a governess when the girls were older. Based on the spaces at Roseland Cottage, they employed someone to do the laundry and someone to care for the horses that drew their carriage. No doubt others were employed for a variety of essential work.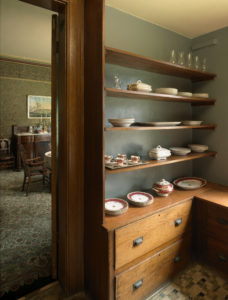 When the Bowens expanded Roseland Cottage in the 1870s, they added service spaces. A butler's pantry was added between the kitchen and the dining room. The addition to the service ell brought the laundry room up from the basement to the back of the first floor.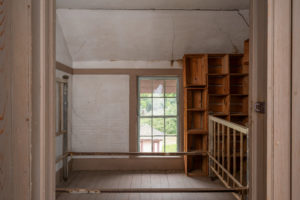 The service ell already contained two rooms for servants and two more were added.  The barn expansion included space on the second level for six rooms for staff who needed housing. In the 1880s, Henry Bowen built at least one house nearby to Roseland Cottage for people he employed.